SOFT, STRONG, ARTISAN... TASTY AND CURED CHEESE WITH ROSEMARY, OIL, WINE, TRUFFLE
The cheese has always been an essential nutrient in people's lives. Cheese, bread and wine were common products. The tradition of making cheese in Morella was born in the farmhouses of the region, with a significant production of sheep and goat´s milk. Nowadays, they still produce handmade cheeses. In the food establishments, we can find cheese products such as the curd and cottage cheese, in some cases; you can visit the factory and watch the elaboration process of different types of cheese. Furthermore, in Morella you can enjoy other nearby town products such as the chesse form Catí, Benassal or Tronchón.
The local cheese offers various possibilities and flavors. We find the cottage cheese, which can be eaten alone or with honey, in salads, pastas and cakes, and it is also the main ingredient of the flaó. Cheese is also one of the main elements of the Christmas meatballs. But Morella's gastronomy has experienced new flavors and, nowadays, we can find cheese in croquettes, warm or sprinkled scrambled egg, salads with nuts served before the meat with sauce, desserts and ice creams or sorbets and foams.
It is, par excellence, the starter in all of the restaurants and bars. Goat and sheep cheese are very famous in Morella. The "napkin-shaped" cheese, cured with rosemary, wine and truffles, oil cheese and cheese with truffle and oil. All of them are ecological and artisan cheeses. We find different kind of cheeses: raw, tender, semi-cured and cured, depending on the elaboration process.
In the latter years, Morella's entrepreneurship has accomplished the elaboration of cheeses that are winning awards at fairs and cheese tasting contests of Valencia, other communities in Spain and in several countries.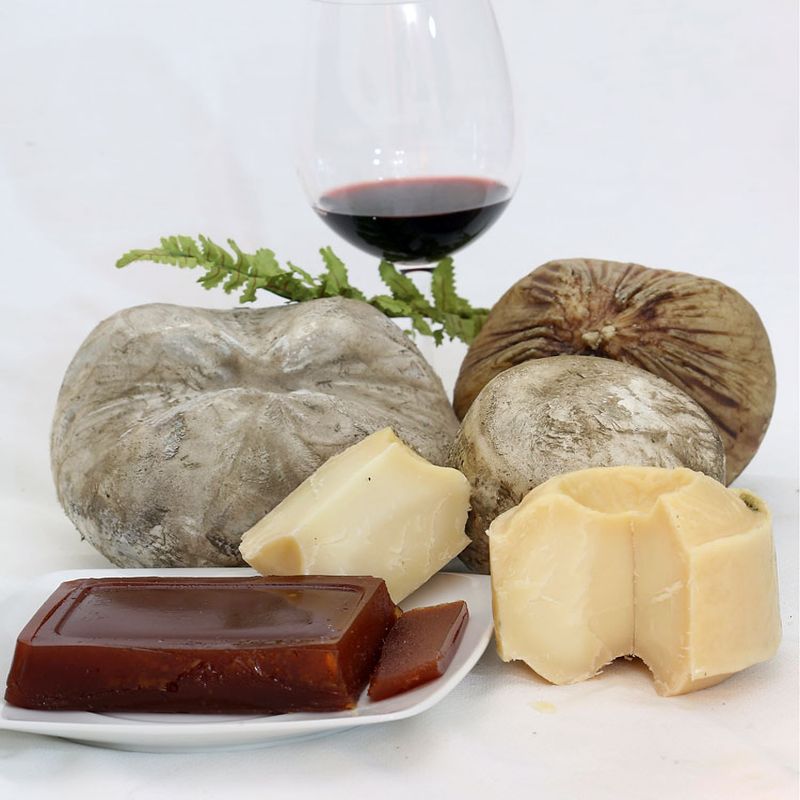 Listen to the audio guide