ORIGINAL SINS
Morella smells of sweets. The city has several bakeries that produce exquisite products. The sweets are the history of Morella on the table. Most of the recipes still have their medieval Arab origins. It is a traditional pastries and confectionary, delicately made at home and in restaurants. There is a wide variety, originality and quality in all of the sweet products of the city; moreover, the sheep milk curd with honey is one of the most popular desserts. There are other types of pastries, which are also very old, like the arrop (made with sweet potato and pumpkin) pastissets, almond cakes, shortcakes, piñonadas and carquinyols, honey pie, butter cakes, oil and liquor cakes, the panoli, air donuts with a filling of honey or custard, puff pastry with cream or fruit.
The flaó is the gastronomic icon of Morella; the king of the pastries. It's a sweet from heaven. Its origin is very old, Arab, medieval, Mediterranean. It's a sweet pie stuffed with curd cheese and almonds. It is undoubtedly one of the first things that the visitor of Morella remembers after his trip.
L'FLAÓN CELESTE
...Se puso Fuster a la tarea mientras Beser les daba a picar migas de pan fritas con chorizo y butifarras de sangre de Morella. Sacó una garrafa de vino de Aragón, y los vasos parecían una cadena de cubos de agua en el trance de apagar un incendio. Fuster había traído del coche una caja de cartón aceitosa a la que trataba como si guardara un tesoro. Curioseó Beser el contenido y gritó:
--
¡Flaons! ¿Tú has hecho esto por mí, Enric?

Se abrazaron como dos paisanos que se encuentran en el Polo y explicaron al avinado Carvalho que los flaons son el escalón superior del pastisset, de todos los pastissets dels Països Catalans. En todo el Maestrazgo se hacen con harina amasada en aceite, anís y azúcar, y se rellenan de requesón, almendra molida, huevo, canela y raspadura de limón.
--
Mi hermana me los trajo ayer. El requesón es una cosa muy jodida y se estropea en seguida....
LOS MARES DEL SUR
Manuel Vázquez Montalbán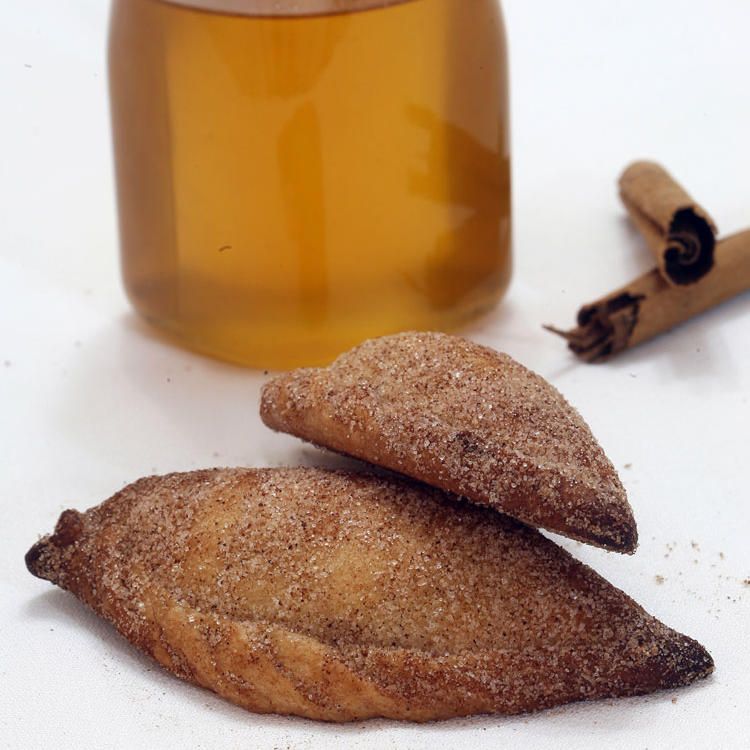 Listen to the audio guide