QUALITY, TASTE AND DENOMINATION OF ORIGIN 
Meat is a key element in the kitchen and life of Morella, where the climate and topography feed a large herd of cows, sheep and pigs. There is not a single bar or restaurant whose menu does not offer a wide variety of meats. We can enjoy good meat dishes cooked in the fireplace such as beef, tender and tasty lamb chops or cold meats such as sausages and chorizos. In Morella, meat tastes delicious and makes us enjoy the breaded goat chops, lamb in the oven, stone, stews, poultry, pork in puff pastry, without forgetting the stew meat with mushrooms, truffles, snails, stuffed meat with vegetables or home made patés.
Meat is also the heart of the croquetas morellanas and makes broths and soups tasty. The excellent dried meat comes from the meat production of Morella, the region of Els Ports, Maestrazgo and Matarraña from Teruel. Chorizo, sausage, ham, and the tasty and impressive bull cecinas, without forgetting the sheep and goat milk used in the preparation of Morella's cheese: dried, with oil, light cheeses, cheese with truffles, which have an intense aroma and taste. Morella butchers and food shops offer a wide variety of these indigenous products.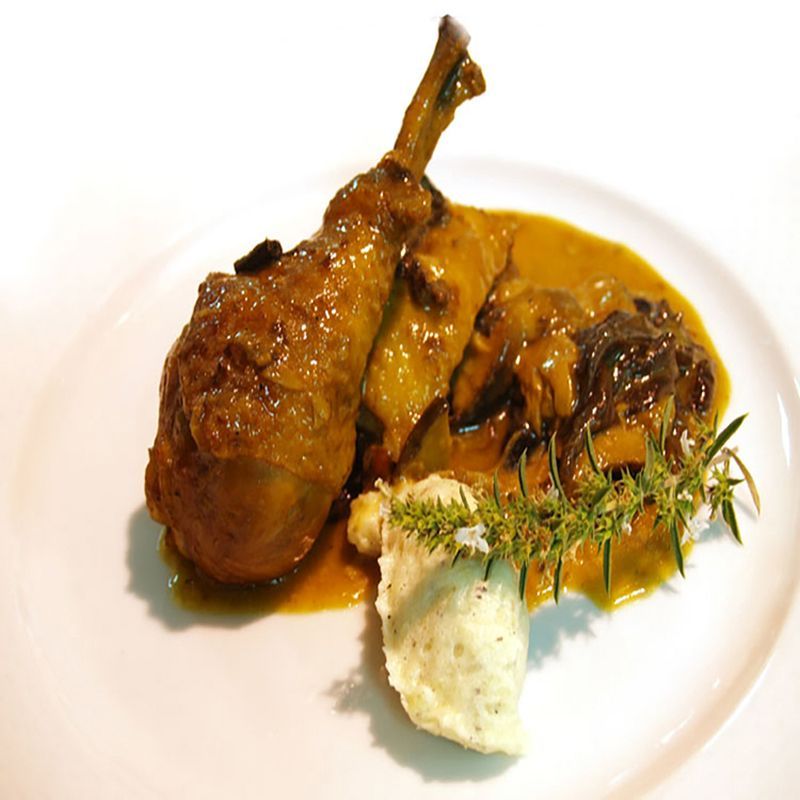 Listen to the audio guide