THE FIVE SENSES ON THE TABLE
The odours and flavours of the land and the colours of life form a gastronomic landscape rich in products and imagination. Morella's kitchen has evolved merging traditional wisdom and the avant-garde cuisine. The innovation, research and passion of the modern cuisine make up this menu for the senses. It is a seasonal cuisine that digs into the wealth of products offered by the earth during the four seasons of the year.
Enjoy a deconstructed flaó or a flaó ice cream, a mushroom ice cream, listen to the sounds of a crispy truffle pâté, or taste the ice in crispy brandy and herbs bread. Taste the millefeuille pâté and cecina, sweet rice pudding, macaroni with fried eggs and truffle and crispy ham from Teruel. The restaurants form Morella have experienced and achieved an excellent quality that we can compare to the haute cuisine.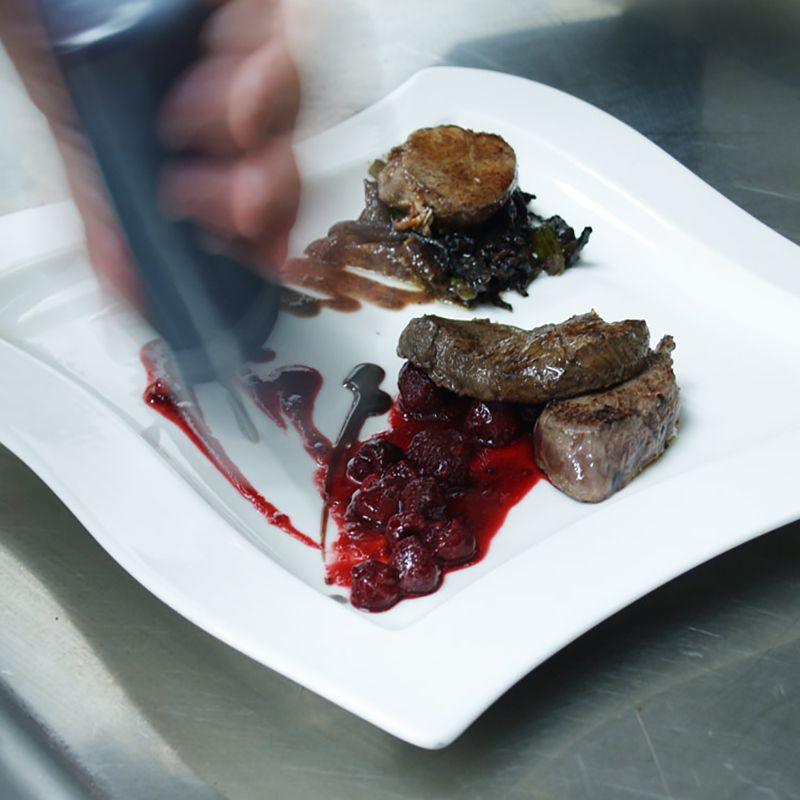 They use traditional ingredients, prepared using new techniques and technologies. It is a restoration work that harvest recognition and offers the visitor a good menu and, in addition, charming restaurants. Another initiative was the celebration, in Morella's restaurants, of Gastronomic activities similar as those organized during the fall, during the mushrooms and hunting seasons, or the winter truffle season.
With this gastronomic evolution, Morella also offers the possibility of eating tapas in its different restaurant, especially bars and taverns. During the months of June and July, they celebrate the gastronomic campaign Anem tapes (Let go have some tapas). Furthermore, during the whole year, you can enjoy typical products and dishes prepared in small portions or as tapas.