Morella la Vella cave paintings
The cave paintings of Morella la Vella, declared a World Heritage Site by Unesco, are located about 6 km from Morella, in the Morella la Vella farmhouse, the cradle of the first settlers of these lands.
Come visit this great testimony, framed within the Levantine rock art. These are mainly hunting scenes and schematic representations located in shelter, where you can also enjoy the nature and the landscape of the area.
This art was given World Heritage status by the UNESCO in 1998.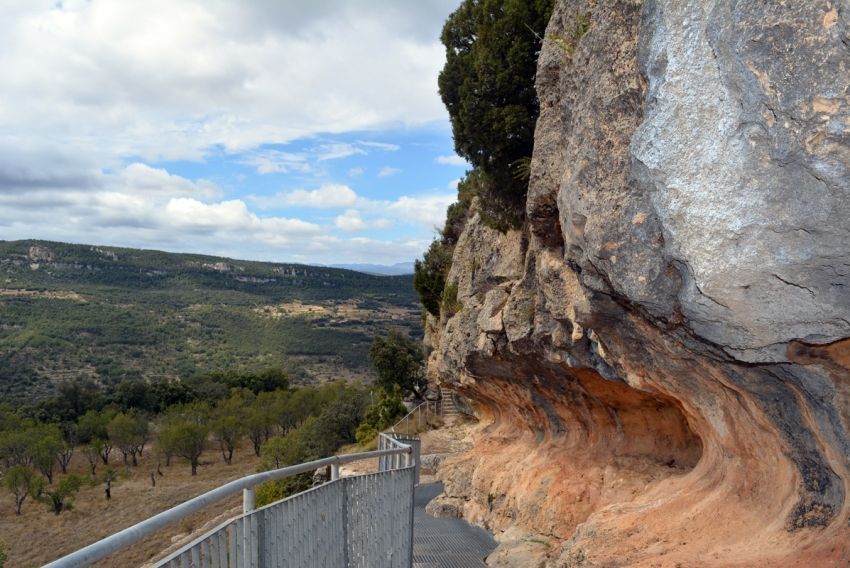 GUIDED TOURS
Open from Tuesday to Sunday.
Free guided tours. There are 4 visits a day:
Summer opening hours
Open from Tuesday to Sunday
11a.m.
12:30 p.m.
4 p.m.
5:30 p.m.
Guided tours are in Spanish
Prior reservation is essential through the Tourist Info Morella
Tel. 964 17 30 32 / whatsapp 661 42 52 94 [email protected]
 Maximum capacity 15 people per shift.
NOTE: It is recommended to wear comfortable shoes and in summer it is also required to bring water and a hat for the sun.
On October 1, 8, 15 and 22 there will be free guided tours at 10:30am.
Estimated duration: 3 hours.
Departure point: Portal de Sant Miquel at 10.30am. (departure by private car to the Masía de Morella la Vella).
Advance reservation at the Morella tourism office or on