Multiadventure circuit of activities for everyone, children from 6 years, adults, athletes, nature lovers, adventure sports, families, groups, schoolchildren, companies, etc ...
Enjoy walking on Tibetan bridges, high walkways, hanging stirrups, barrels, vines, zip lines over 100 meters and much more.
About 4 km from Morella, at the Giner Factory, Saltapins awaits you to offer you an unforgettable experience.
Saltapins opens every day in summer, on weekends and bridges, or if you are a minimum of 10 people. It is necessary to book in advance.
More information on the first adventure circuit of the Valencian Community in:
Saltapins, espacio de ocio y entretenimiento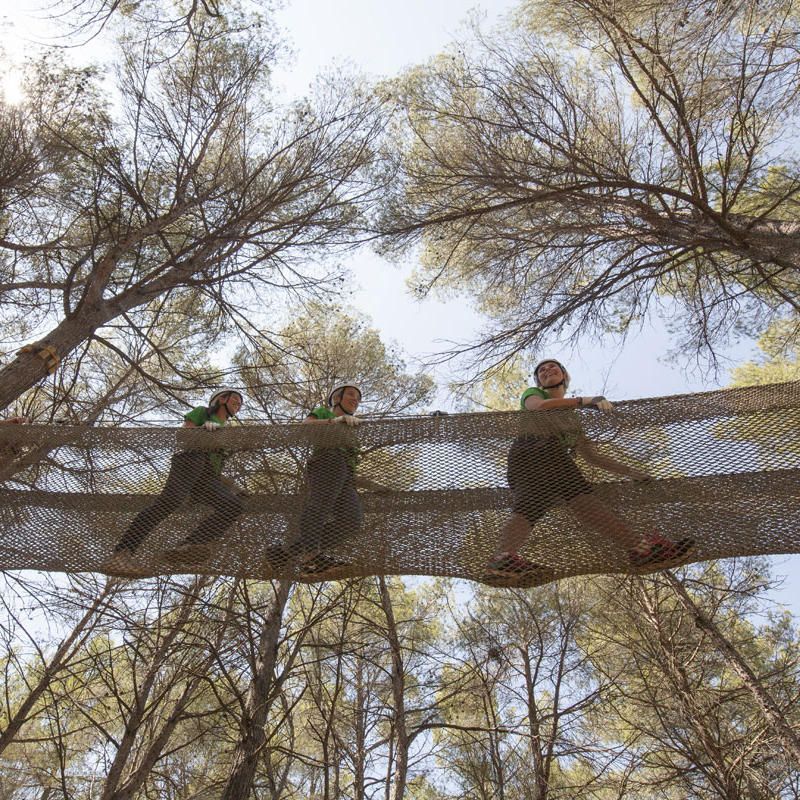 Listen to the audio guide