About 4 km from Morella, at the Giner Factory, Saltapins awaits you to offer you an unforgettable experience.
Multiadventure circuit of activities for everyone, children from 6 years, adults, athletes, nature lovers, adventure sports, families, groups, schoolchildren, companies, etc ...
Enjoy walking on Tibetan bridges, high walkways, hanging stirrups, barrels, vines, zip lines over 100 meters and much more.
JULY 2020S CHEDULES: open from Wednesday to Sunday 10:30 a.m. / 11:30 a.m. / 12:30 p.m. / 4:30 p.m.
AUGUST 2020 SCHEDULES: open every day
We open for you! If you are a group of 4 people or more, contact us and we will open the park for you.
*the red circuit is only available on the 11:30 am shift
REGISTRATION TOURISM 
SALTAPINS TA-17-CS
More information on the first adventure circuit of the Valencian Community in:
Saltapins, espacio de ocio y entretenimiento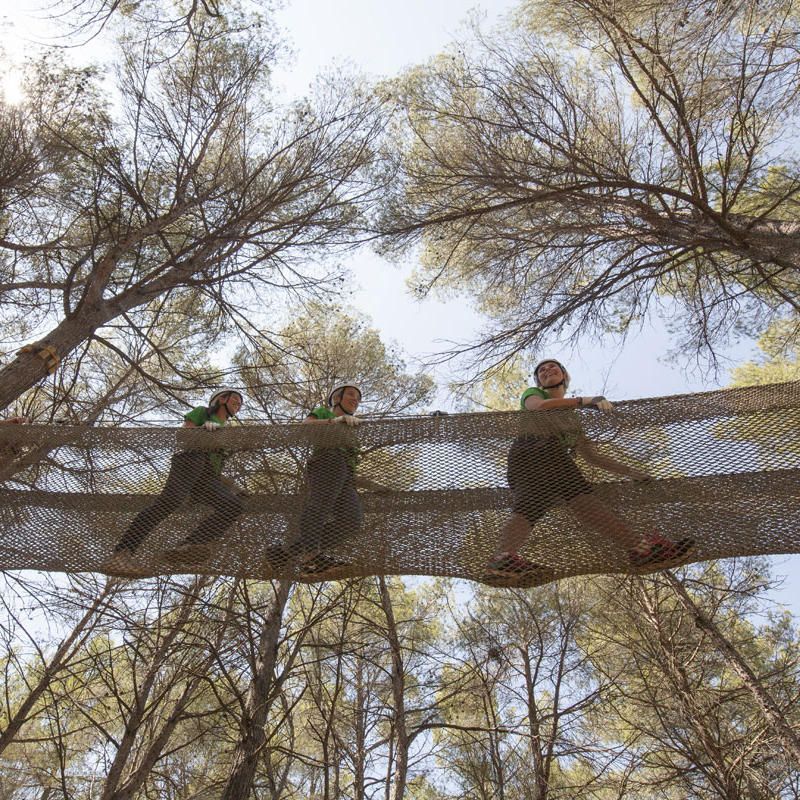 Listen to the audio guide