Morella offers you different routes to explore the mountain with all-terrain bikes (mountain bike or mountain bike). The landscape of Morella presents an ideal geological wave to enjoy a day of pure air in contact with nature, playing sports. Riding your bike, feel the freedom and follow each route to a special and unforgettable place.
Live the mountain doing sports

MTB Centers of the Valencian Community
A BTT Center is a free access space prepared for all-terrain bike practitioners ( BTT or Mountain bike ), which has a network of perfectly marked routes with a series of equipment and support services complementary to the use of the bicycle.
The itineraries proposed in the different MTB Center will allow you to visit the most beautiful places of the Comunitat Valenciana and circulate with security and tranquility.
The Network of BTT Centers Comunitat Valenciana groups all MTB Centers under a brand of a tourist product of leisure and nature, interconnected by large routes or routes and a homogeneous quality in their services.
Centre BTT Els Ports:
In Morella, in the Giner Factory, there is the reception point of the Center BTT els Ports, from where nine routes depart, all of them suitable for enjoying the mountain bike and allowing you to travel much of the region. As they are thematic routes, each one of them raises as an object the knowledge of some aspect of the cultural or natural heritage of Els Ports
The rest of the itineraries, and up to a total of 37, part of other municipalities near Morella, specifically from the Forcall, Sorita, Cinctorres or the Portell, where information panels on the routes have been installed.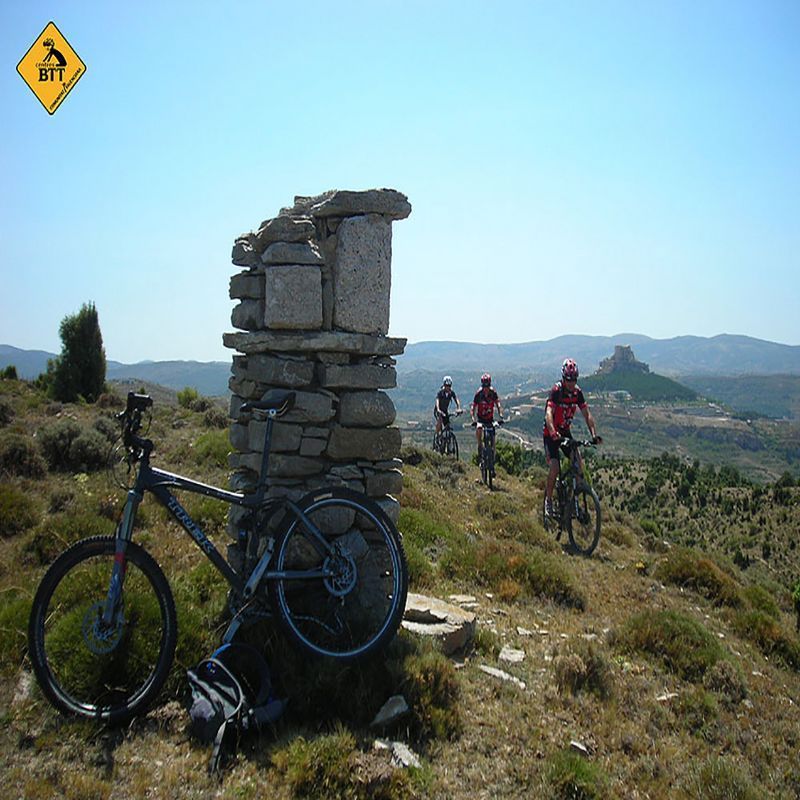 Listen to the audio guide